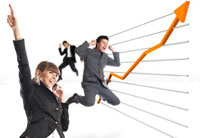 Polani Global Technologies is a leading technology services provider. We are always glad to hear from passionate, hard working professionals who work with a certain zeal to deliver their best. We espouse a desire to gather the best industry talent into an exciting and entrepreneurial company. PGT is steeped in an open learning culture. It makes us a unique set up where people –
Derive complete job satisfaction
Get Well paid for their contribution
Feel sense of belonging
Diversity in ideas, perspectives, methods is celebrated
Enjoy equal opportunities for career growth
Learn something new each day.